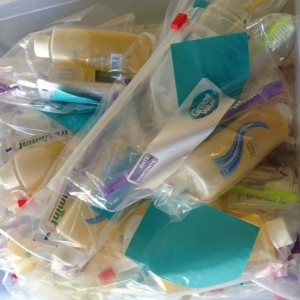 We're grateful for our friends at LifeWay Christian Bookstore in Lancaster. They donated 50 care packs including toothbrushes, toothpaste, shampoo and wipes to help with our guests everyday needs.
If you or your organization is interested in "hosting" a small or large drive for food, clothing or everyday essential items like the ones LifeWay supplied, please click HERE and download our Host-A-Drive kit!
Donations of any amount help us continue our work in creating an environment for healing and restoration.