Like many missions, Water Street Mission offers overnight emergency shelter to men, women, and children in the community. We also offer Residential Living, for guests looking to delve deeper into restorative programs.
But did you know, one unique feature of Water Street Mission, is our Day Shelter?
Providence Day Shelter operates in conjunction with our overnight shelter, and our dining hall, meaning guests always have a place to go during the week while staying at Water Street.
Day Shelter Renovations
Now, Providence Day Shelter has been completely renovated, completing a 6-year plan to update all of Water Street's facilities, including the dining hall, emergency shelter, access center, and all of the dorm-style living spaces in the men's, women's, and women and children's residential halls. (Take a virtual tour to see more). Rounding off all of our updates comes the Providence Day Shelter renovation. 
Today's Day Shelter has a more relaxed coffee-house feel, with the goal of providing a calming, healing environment where guests can connect more deeply with life-changing programs during their stay with us.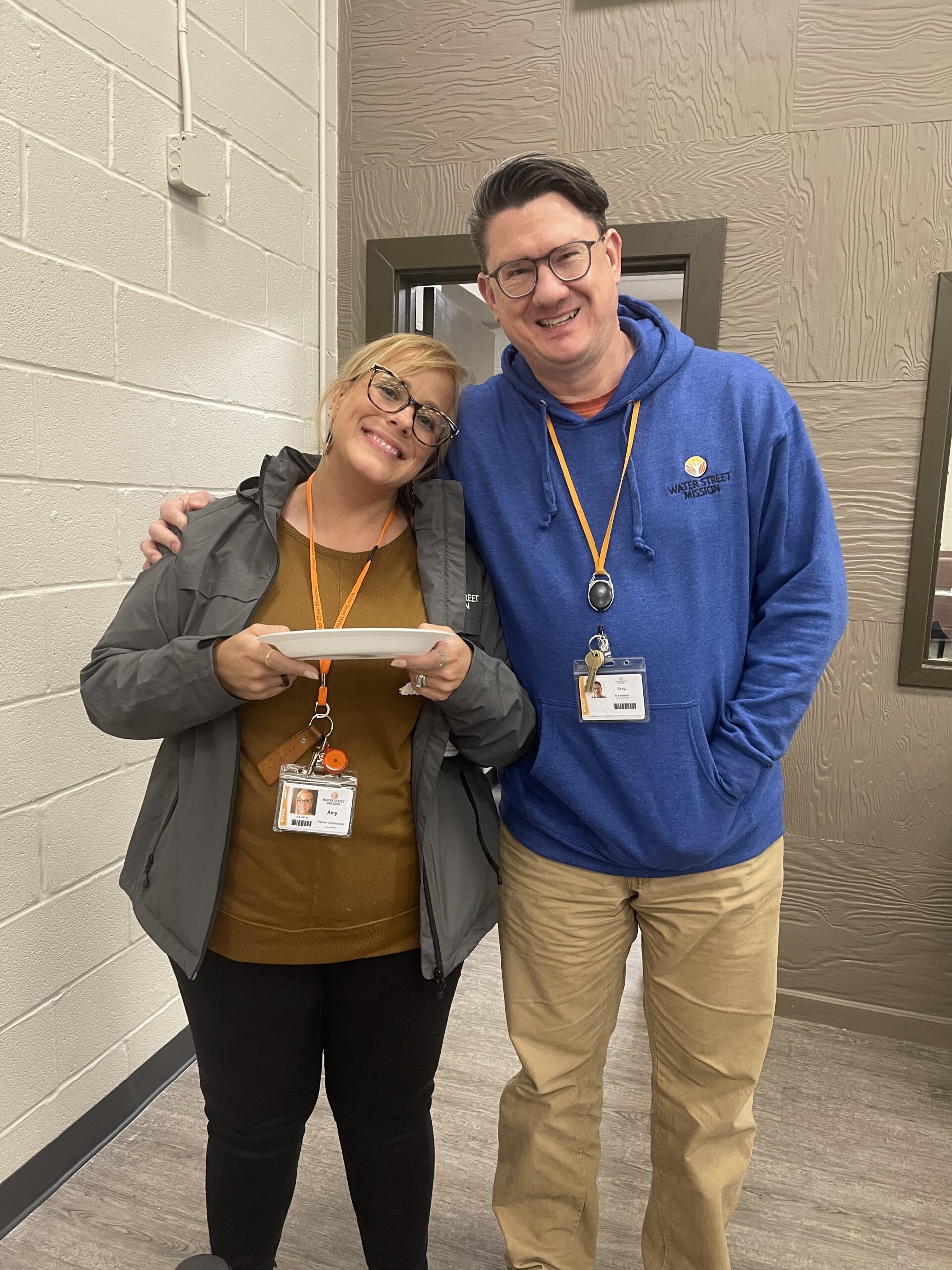 Some of the latest features include:
A Brighter, Concierge experience that feels more like checking into a hotel than a day shelter.
New durable surfaces and big windows to let light in.
A brand new respite room. Here guests who are sick, or who need more rest, can come check out the recliner or bed for a few hours.
All new and improved, single-use bathrooms, including a brand new shower and blue lights to discourage drug use. 
All new updated AV system, with new TV screens to show video content during chapel services and more.
Larger more comfortable chairs with more permanent, and sturdy tables.
Offices and conference rooms on the back, are connected to the main space so guests can meet with counselors, case managers, and service providers right on site.
Above: Photos of staff in Water Street Mission's newly renovated Providence Day Shelter.