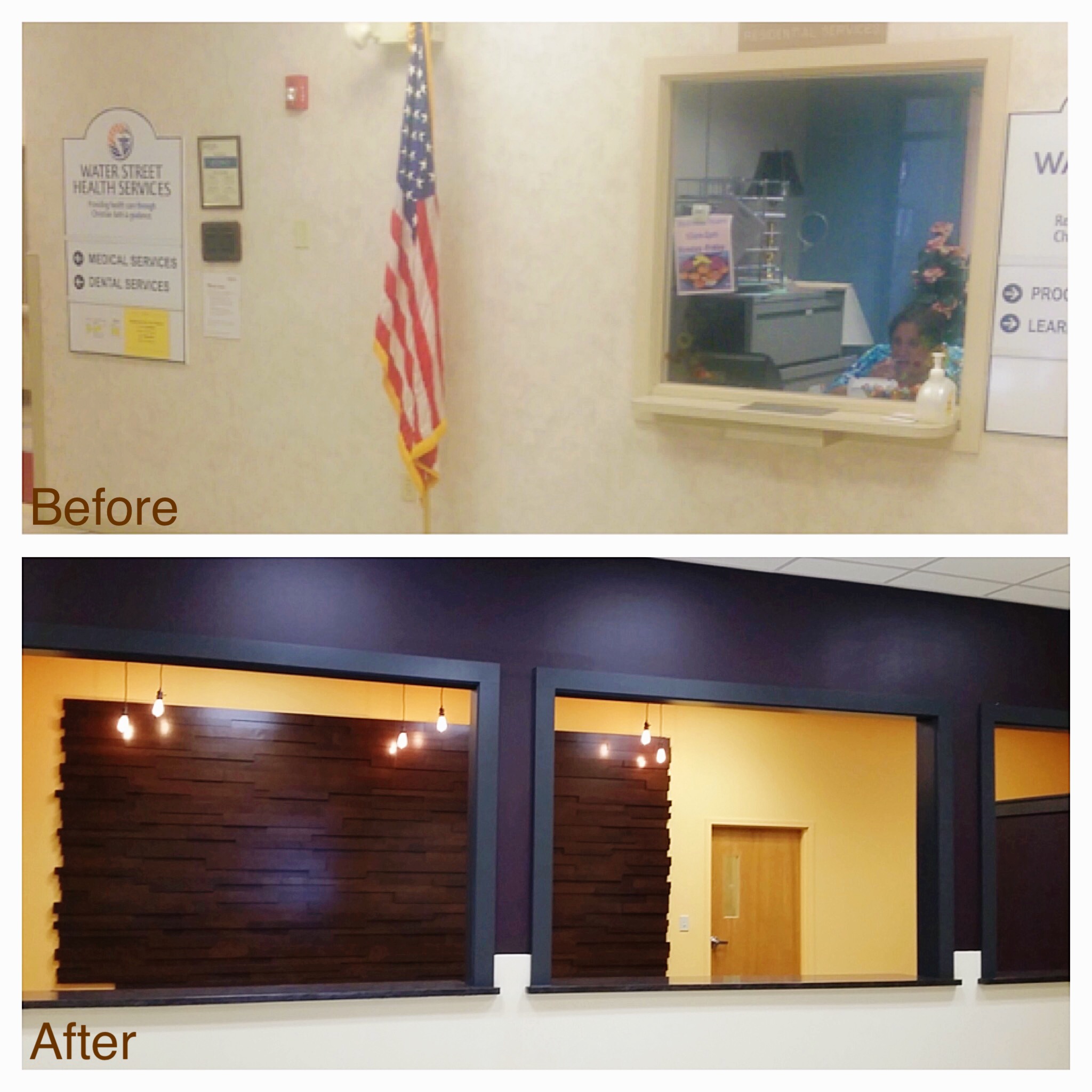 As part of Water Street Mission's ongoing repair and renovation plans, we've recently improved the look and functionality of our Access Center. It's great to see a dramatic change from the former "institutional" look. We're hoping that the new design contributes to the environment of hope and healing that we're working to create.
Thanks to Patch Works Renovations for their great work … and to Calvary Church for their generous donation that helped towards making it happen!
What do you think of the new Access Center look?