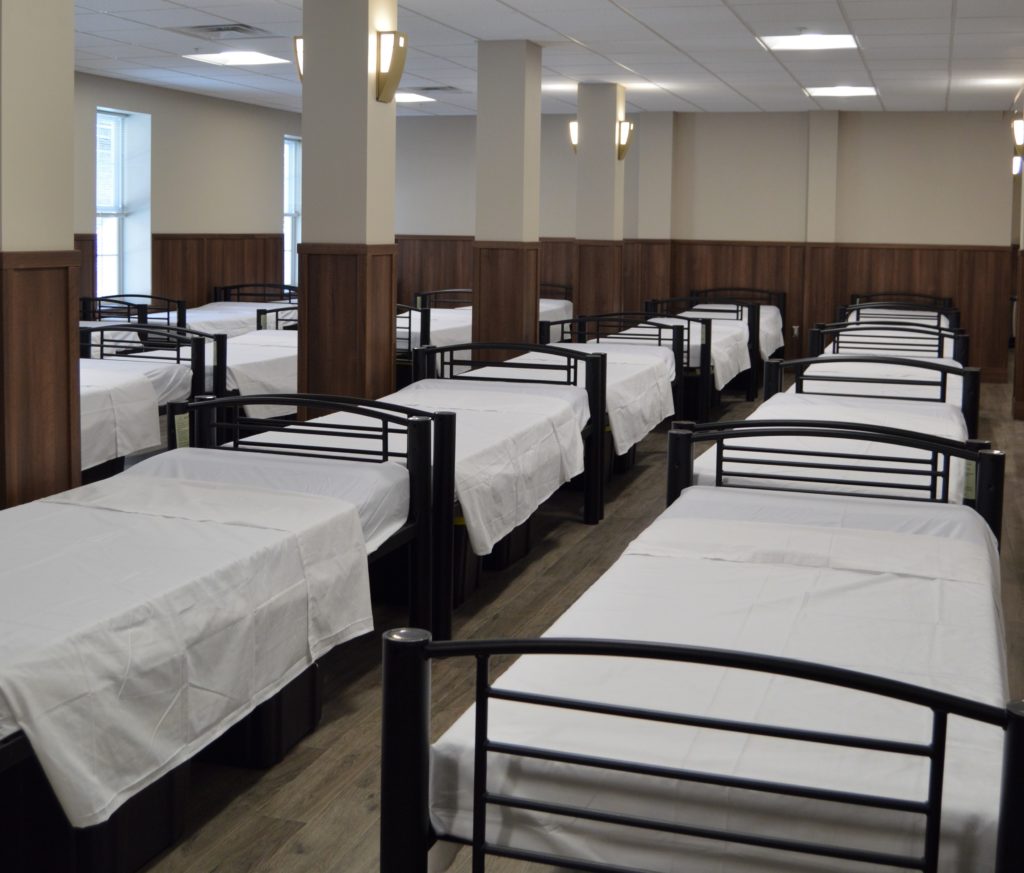 Today Water Street Mission was excited to celebrate the Grand Opening of Providence Shelter. Before we cut the Ribbon, opening a new chapter for Water Street, we got to hear more about what this project means, not just to our guests, but to Lancaster County as a whole.
Why the new shelter?
Coming to a shelter after you have just lost your home is a jarring experience for anyone. Our guests reflecting on this time talk about nervously entering the shelter for the first time, trying to keep track of their belongings and feeling anxious in a room filled with so many strangers.
In our most difficult times, we know that God doesn't just provide for our physical needs. Because—made in God's image to be spiritual beings—we are more than bodies.
"Isn't life more than food, and your body more than clothing?" Matthew 6:25
Design With Dignity
Jack Crowley, President and Michael Burkholder, Chairperson, introduced what Providence Shelter means to the men and women coming through our doors. For over a year, Water Street has been diving into how to create spaces that best reflect our values.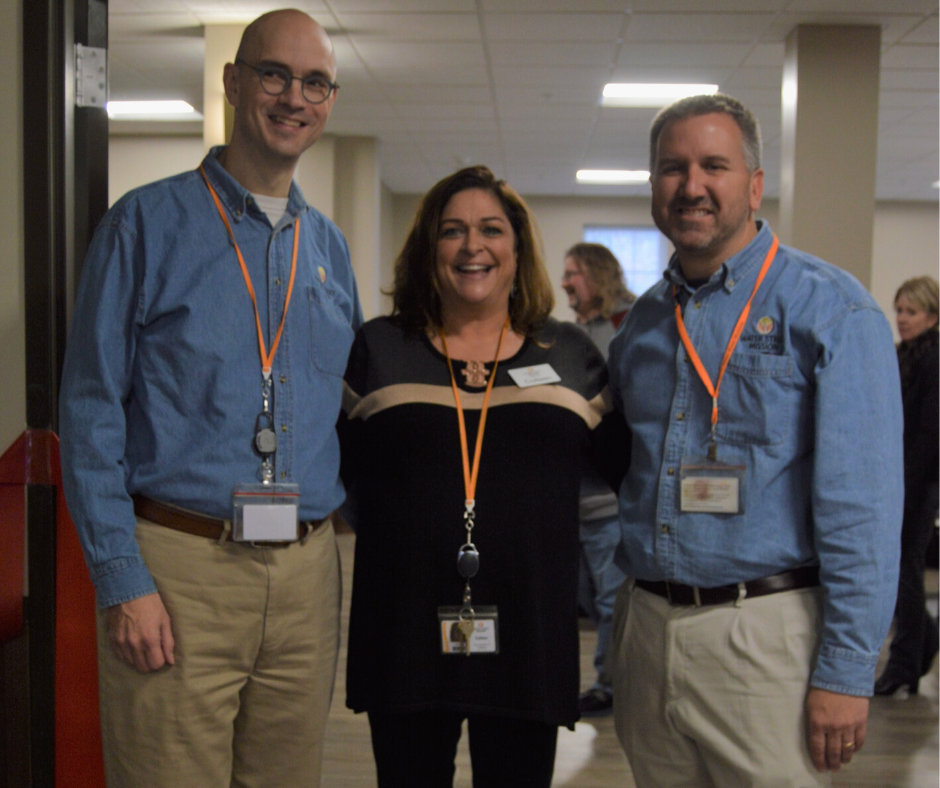 In doing so, it is important that we recognize our innate need to be fed spiritually, and experience love, community and dignity.
Dignity can be communicated in many ways, including through our staff and volunteers — being open and treating guests with respect. But it can also be shown through our actions.
Providence Shelter
That brings us to Providence Shelter. We want to address all the needs of men and women who come through our door, going beyond putting a roof over their head.
To do that we have redesigned the space, so when guests walk in, they feel our actions reflect our words.
With 6,000 more square feet than the previous shelter, each guest will have more breathing space, helping them feel safer and less cramped. Instead of bunk beds, guests will have individual beds, which are easier to access and gives staff clearer sight lines—helping each guest feel more secure.
Several extra features have been installed. Providence Shelter has new lock-protected tech charging stations so guests can re-charge devices while ensuring their security. We also have added Respite Rooms so that guests coming in front late night shifts or who suffer from insomnia can unwind without disturbing others.
The Lancaster Community
Because of our partners, individuals and businesses in our community, Providence Shelter will be able to welcome men and women living through extreme difficulties, knowing they will encounter a dignified space to experience rest and renewal. Providence Shelter is the first step for many on their way to creating a better future. Now each person who comes through our door can take that step with greater peace and dignity.