As she packed her bags at 15, the last words Jess ever heard her mother say were, "I tried to have an abortion with you, and I failed." The fallout left an enduring impact. Jess was always a bright and curious girl, raised in a family of Jehovah's Witnesses. She was active in her church and learned to follow their strict doctrines. But behind the scenes, Jess felt utterly isolated. "I struggled silently because I was being abused by my father and I wasn't able to tell anyone," she says.
Knowing she couldn't confide in her mom or church only heightened Jess's torment. "I would yell in my head like, well, if there's a God and he's good, where is he? Why is this still happening to me?" Her honest questions were only met with judgment, and by the age of 15, she was officially shunned by her church and family
… Jess committed to Water Street's longterm Residential Program, but the healing took time. Now she says, "It was the best decision that I could have made for me and my family."
Escaping her surroundings brought temporary relief to Jess, but soon, the wounds of her past caught up with her. With her self-worth battered, Jess spiraled down a path of accepting cut-rate love, all in an attempt to replace what she'd lost.
When she met the future father of her children, Jess fell into a new cycle of emotional and physical abuse. It only continued to escalate until one morning, their daughter got involved. He locked them both in a room for an entire day and at that point, Jess knew she needed help. She called Lancaster's Emergency Hotline and got out as soon as possible.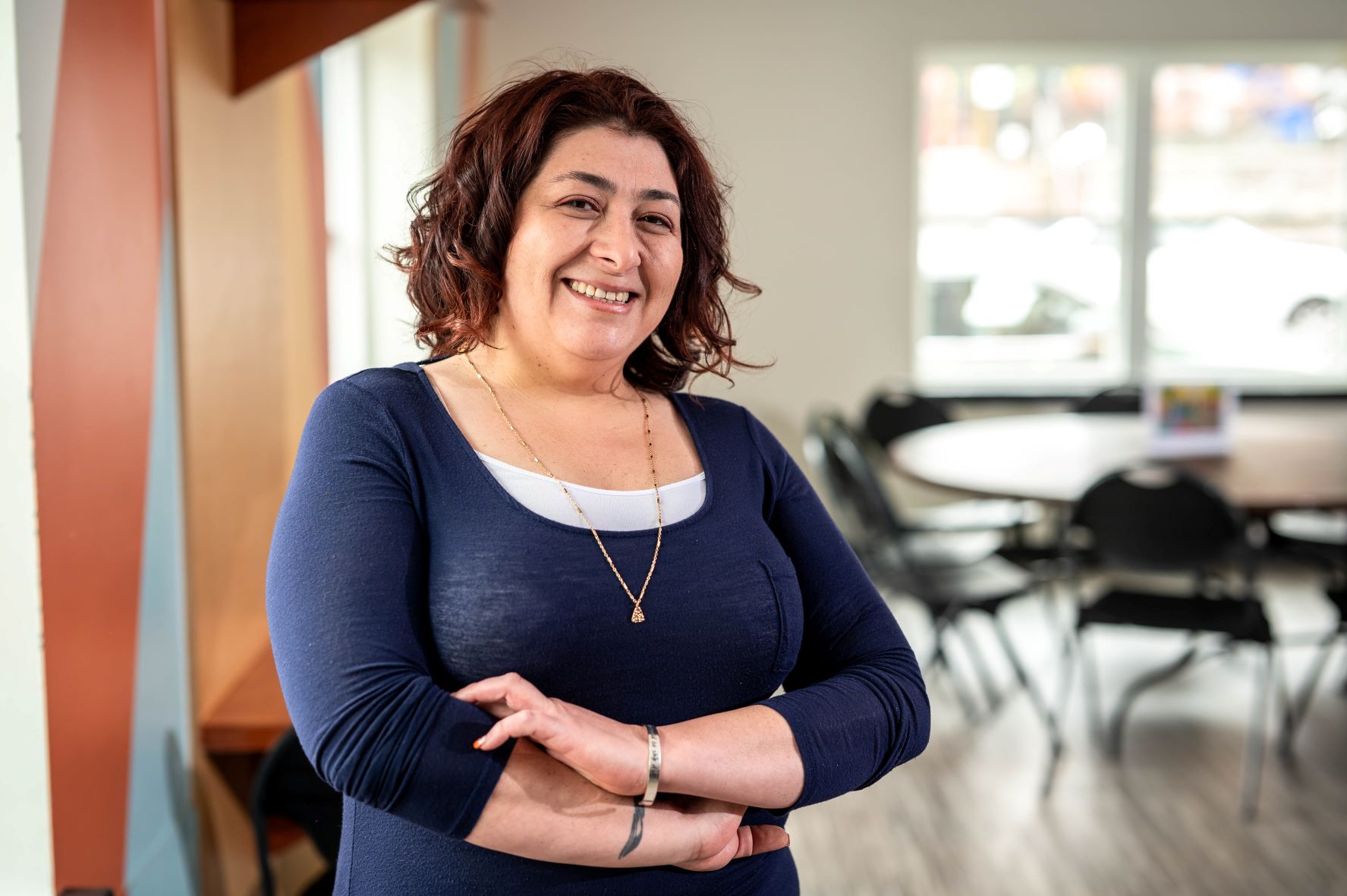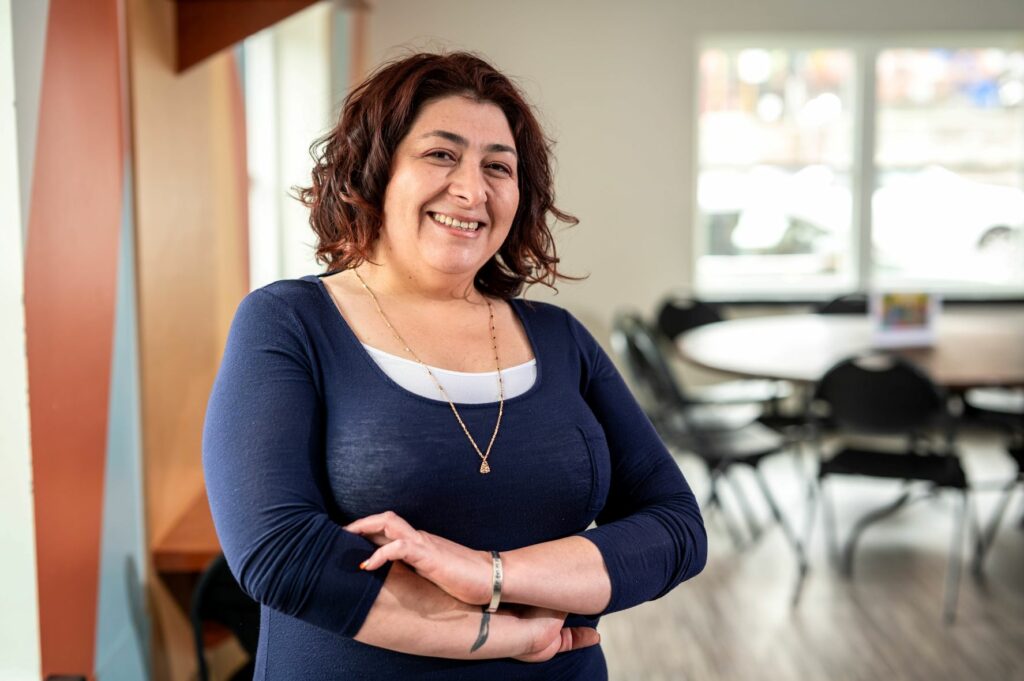 By the time Jess came to Water Street, she was at her wit's end. All the domestic violence and trauma left her overwhelmed by anxiety. Eventually, Jess committed to Water Street's long-term Residential Program, but the healing took time. Now she says, "It was the best decision that I could have made for me and my family."
Once in the Residential program, she began to notice her mental health improving. She was calm, and surrounded by a supportive community. "I don't think I ever felt safe until then," she says. As soon as she tasted that initial success, Jess was ready for more. She began to dig deep through classes and counseling and saw even
better changes in her mentality.
"You're not the things
that have occurred in
your life. And you can
rewrite that and you
can retrain your brain
to think differently. It
is possible."
The biggest obstacle for Jess had always been her mental health, and feeling worthy of love. But through hard work, Jess can now say she knows where her value comes from. "I learned that God is my relationship. I'm enough for Him. He's enough for me." Just a few years back, Jess transitioned out of Water Street and into a job she loved, all while raising her two kids in their own apartment.
These days Jess no longer finds herself feeling trapped by her past. Now, she wants to share her new sense of freedom and encouragement with others, saying, "You're not the things that have occurred in your life. And you can rewrite that and you can retrain your brain to think differently. It is possible."